Throwback | Mitty Collier | You Cannot Serve Two Masters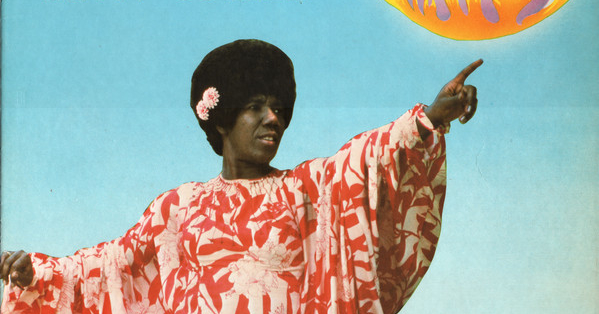 Singer Mitty Collier is best known for her sensual orchestrated ballad "I Had a Talk with My Man," a 1964 Chess single, which ironically wasn't her highest-charting single. A later single, "Sharing You," was a Top Ten R&B hit.
Born June 21, 1941, in Birmingham, AL, Mitty Collier sang in church as a teen and toured with the Hayes Ensemble, a gospel group. She attended Western-Olin High School. While in college (Alabama A&M and Miles College), Collier started singing rhythm and blues in local clubs. While visiting her brother in Chicago in the summer of 1959, a former instructor suggested that she enter talent shows. Winning WGES DJ Al Benson's Talent Contest at the legendary Regal Theater for six weeks straight, she was offered a record contract byRalph Bass of Chess Records in 1960.
Her first charting single was an answer record to Little Johnny Taylor's "Part Time Love," a number one R&B smash in summer 1963. Collier's "I'm Your Part Time Love" b/w "Don't You Forget It" hit number 20 R&B in fall 1963. Her next hit became her signature song. Inspired in part by gospel great James Cleveland's "I Had a Talk with God Last Night" and produced by Chess staff producer Billy Davis, "I Had a Talk with My Man" b/w "Free Girl (In the Morning)" hit number three R&B on Cashbox Magazine's R&B chart in fall 1964. Another hit inspired by Cleveland ("No Cross No Crown"), "No Faith, No Love" b/w "Together," peaked at number 29 R&B in early 1965.
Collier's other Chess singles were "Come Back Baby" b/w "Aint That Love," the local hit "For My Man" b/w "Help Me," "Sharing You" b/w " Walk Away," "Watching and Waiting" b/w "Like Only Yesterday," "That'll Be Good Enough" b/w "Git Out," and "You're the Only One" b/w "Do It With Confidence." In 1969, Collier signed with Peachtree Records of Atlanta, GA and released the singles "True Love Never Comes Easy" and "You Hurt So Good" b/w "I Can't Lose." Her other releases are the single "Let Them Talk" and the CD Shades of Genius.
In 1972, Collier left secular music and began singing gospel music. In the '90s, she was a minister at a church in Chicago. "I Had a Talk with My Man" has been covered by Dusty Springfield (Anthology, 1997), Shirley Brown(Timeless, 1991), Inez Foxx (Memphis & More, 1996), and Marva Wright(Marvalous, 1995), among others.