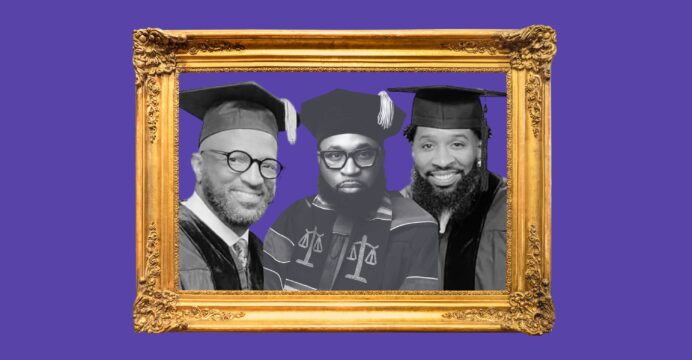 Rickey Smiley, Pastor Mike Jr. awarded doctorates, Walker graduates with J.D. from Miles College
Miles College awarded radio host/comedian Rickey Smiley and gospel artist Pastor Mike Jr. with Honorary Doctor of Humane Letter degrees during their graduation ceremony this past week at Boutwell Auditorium in Birmingham. They were honored for their professional accomplishments and community activism.
Gospel artist Rayshun Walker graduated with his Doctor of Jurisprudence from Miles Law School during the ceremony. In a social media post, he remembered his mother who passed away just weeks before his graduation. Walker is also a graduate of Alabama State University.