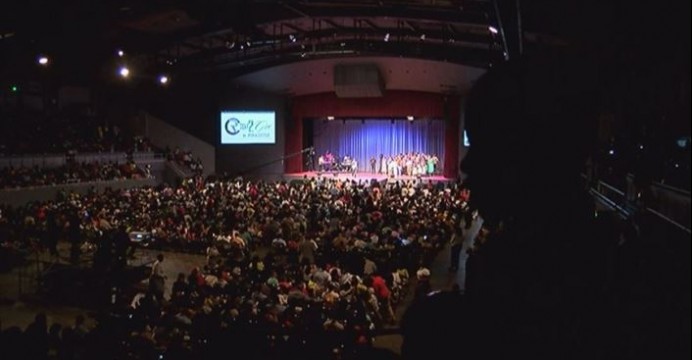 Review | 'Holy Fire' Makes A Mark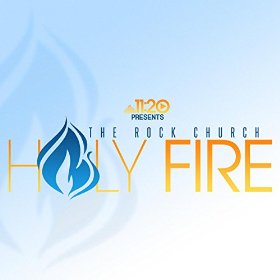 You can't be from Birmingham and not know of The Rock Church's massive and quick move up as one of the most impacting ministries in the metro area. Their high energy services have been put into musical form in this new EP, Holy Fire. The contemporary offering opens with the title track with infectious lyrics like "purify me, purify me, have your way Jesus..burn within me, burn within me.."
Songs like this reflect the need for a true worship lifestyle. It is a great praise and worship anthem that allows the congregation to join in worship and reflect on God. Take Back The City not only focuses on taking back the city, but one's destiny. It features Pastor Michael McClure leading the track. The backing music complements the vocals, adding an energetic sound with crashing cymbols and musical licks that'll keep you interested throughout.  Greater encourages listeners to believe that now is the time to believe in their dreams and destiny, "it's my season for greater..greater is here…greater is now..this is my time for greater.."
Overall, the EP is a great first attempt to carve out a presence in the gospel music industry. The production is high-quality, unlike many that make worship music recording a part of their ministry. Curtiss Glenn's powerful worship vocals keeps the project on track and doesn't overpower the message in the music.
If a well-known gospel or secular talent even is included on a future LP as a feature, add distribution/promotional support, the ministry could push through the noise in gospel music and get a hit that could touch millions. Projects like Charles Jenkins' Awesome, that moved Fellowship Baptist Church to the top of the charts and the GRAMMYS are a great example of how church projects can break into the mainstream gospel field, while maintaining its core sound and lyrical content. This group is worth keeping an eye on as they have quickly become trailblazers in 21st Century gospel ministry. The Rock Church's Holy Fire is available for purchase online.
Take a listen to Holy Fire below and let us know what you think.
Brian McCoy/Digital Editor – Based in Washington, DC, B. McCoy is editor of MyBirminghamGOSPEL.com and MyHoustonGOSPEL.com. He is a voting member of the GRAMMY Recording Arts Academy and manages digital media for some of the largest organizations headquartered in the nation's capital. Follow him online, @RightsChamp and bmccoy.com.