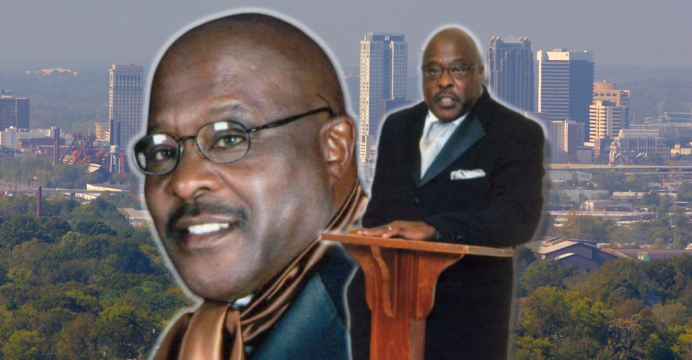 In memory | Bishop Theo Bailey funeral information, photos, videos
Birmingham church and gospel radio legend Bishop Theo Bailey passed away October 14. The announcment of his transition was published on the church he senior pastors' (Christ Temple) Facebook page.
Some of his final words during his final Sunday service.
Dr. Theopolis B. Bailey founded the Christ Temple Independent Community Church, Inc. in 1980 with his wife, Dr. Florence W. Bailey, who passed in 2021.
The church's website states that "As they committed their lives totally unto God, He began to exalt the ministry, placed His anointing upon it, and moved them into deliverance." The church then became Christ Temple Deliverance Church, Inc. Also known as Temple Light Ministries, their television and radio broadcasts have reached millions across the country for decades.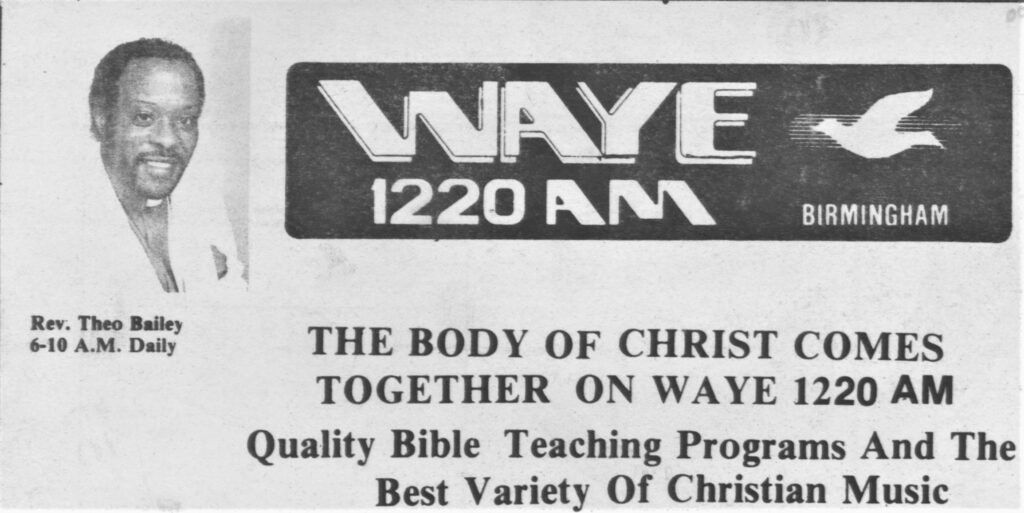 Dr. Bailey was also known for his distinct voice on Birmingham radio stations, WAYE-AM and WENN-FM. He contributed to the debut of many local gospel artists and inspired a generation of radio announcers.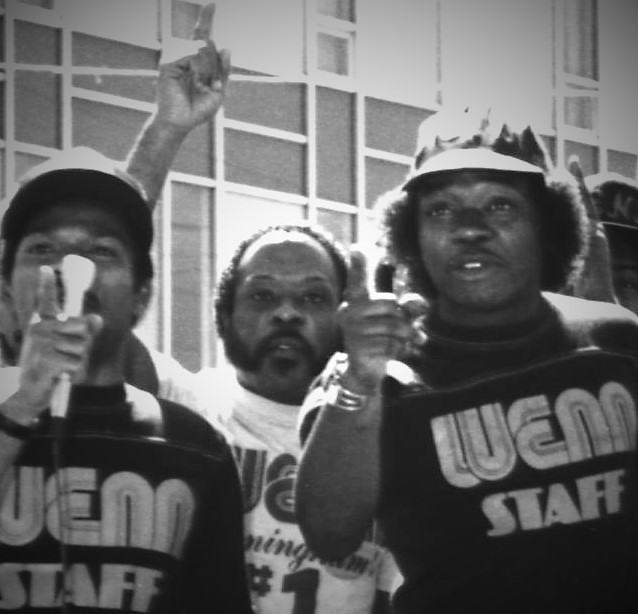 He leaves behind three loving children, Trenaye Michelle, Pastor Florence Gwendolyn (Cookie), and Miracle Marshae. Services will be held October 21, 2022 at Christ Temple Deliverance Church, located at 2512 Ave. D Ensley, Alabama.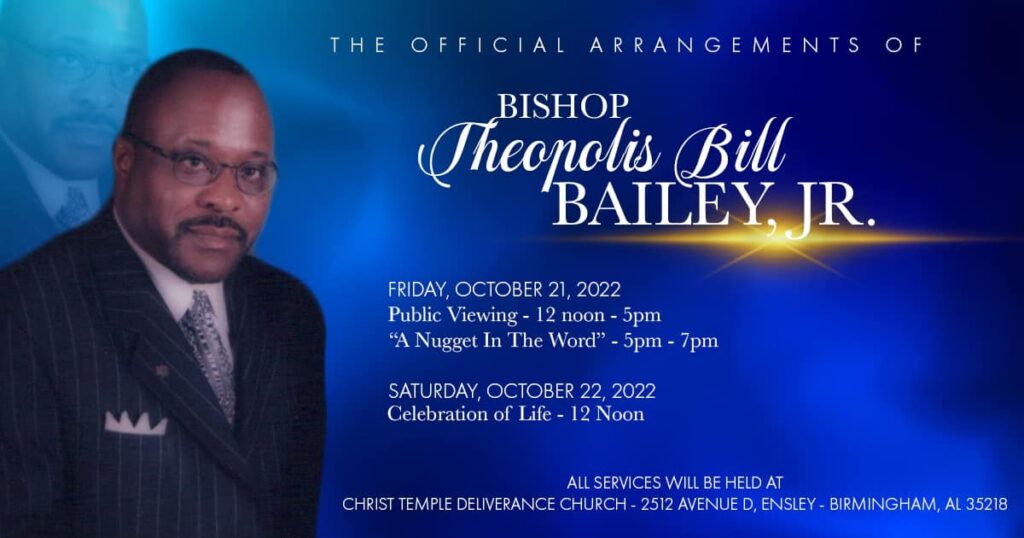 Comments