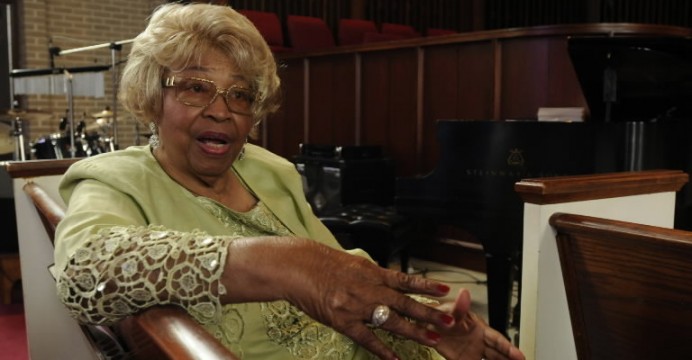 Pianist for Gospel Harmonettes, Evelyn Hardy passes away
Gospel music pioneer Evelyn Starks Hardy of Birmingham, the last surviving member of the Original Gospel Harmonettes, died early this morning.
She was in her late eighties.
Her piano-playing could be heard in the movie soundtrack of "Ghost," along with the voice of the Harmonettes' lead singer, Dorothy Love Coates, on a song they co-arranged, "No Hiding Place."
One of the first all-women gospel singing groups to sign a national recording contract, the Harmonettes toured the country for more than three decades, played at Carnegie Hall, the Apollo Theater and Madison Square Garden, recorded on RCA and Specialty Records, and left a legacy of classic songs that are still sung in churches around the world.
The Original Gospel Harmonettes formed in 1940, and the ever-evolving group disbanded in 1977.
Read more on AL.com here.