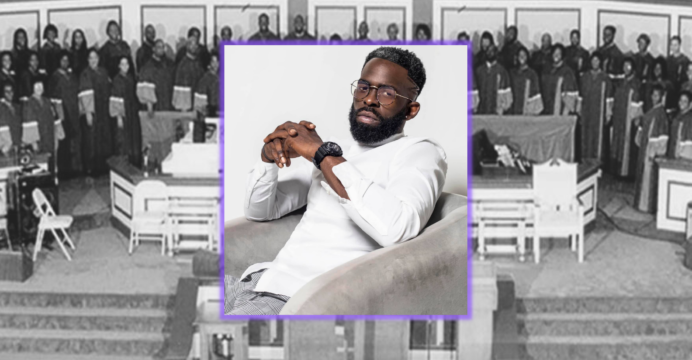 Michael Mays, new minister of music at the historic New Hope Baptist Church
Michael Mays Jr. was recently announced as the Minister of Music at New Hope Baptist Church in Birmingham, AL. The music department has a long history in the state of Alabama, with rich legacies sealed by Ruby Boyd, Dr. John David Brown, and most recently Dr. Prince Yelder. Mays exclusively told MyBirminghamGOSPEL.com his vision for the music department.
He says that he is "grateful to God for the opportunity" and that when he arrived at New Hope in 2008 as a member of the band, he was considered "a baby" serving under more seasoned musicians. He also gives us a look at what's in store for his era and shares some thoughts on the state of church music.
I'm excited about implementing the old New Hope and what I can add new to the fire. I'm excited to come to a place that I can call home.

We're working on celebrating all of the music that has transpired while Dr. Clarke has been pastor (of New Hope).

We've thrown choir music away. I hope that me and my crew can bring life back to church choir music. We promise to give God our best. I'm looking forward to growing here and to watch this music ministry build. I pray that we can bring life back to the city in respect to church choir music.

Michael Mays
A recent video went viral of the mass choir marching in during Pioneer's Day, possibly proving how the Black church choir tradition still has an audience. Viewers can watch the music ministry in action Sundays, 10am CT on Facebook Live or in person at 1740 Cleburn Ave SW Birmingham, AL 35211.
Here are some examples of the music ministry's legacy.