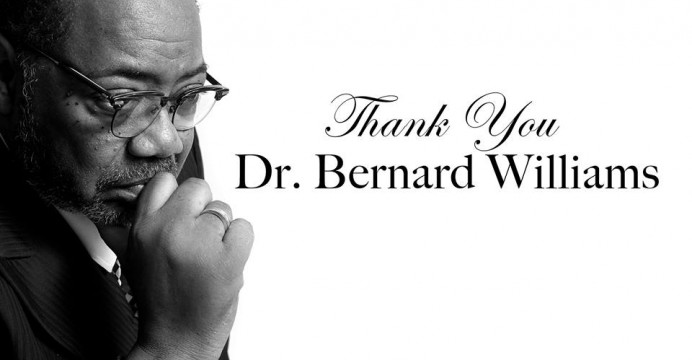 In Memory | Rev. Dr. Bernard Williams |In Words, Video and Pictures
Cover photo by D. Jerome Smiley
The Birmingham gospel music community grieves the transition of Dr. Bernard Williams, he passed away Friday August 22, 2014. Here are condolence messages from Birmingham gospel artists and personalities on social media.
The Education
A native of Fairfield, Alabama, Bernard Williams was an educational pioneer, Dr. Williams was a member of the first class to integrate the Fairfield School System.  He attended Tennessee State University with a major in Music Education for voice and the organ; he received the Bachelor's of Music in Music Education from Samford University in Birmingham, Alabama, the Master's of Arts Degree in Education Administration from the University of Alabama in Tuscaloosa, where he was a Danforth Fellow; The Ed.S. Degree from Samford University in Education Administration; a M.Th. And the Ph. D in Systematic Theology from the Mercy Seat School of Theology.  Dr.Williams was conferred in the Ed.D in Educational Leadership at Samford University on May 24, 2003.  He was the recipient of a United Negro College Fund/Lilly Foundation Fellowship.
The Educator
Dr. Williams served as a teacher and band instructor in the Birmingham School System.  He was also an employee of the Fairfield Police Department where he served as Director of Police Athletic Teams, Chaplain and Reserve Officer.  Rev. Williams served Miles College since 1998, served as Chief Compliance Officer, Director of Bands and Director of the Miles College Choir.  Under his astute leadership, the choir grew from a membership of 32 in 1998 to more than 100 traveling members.
The Musician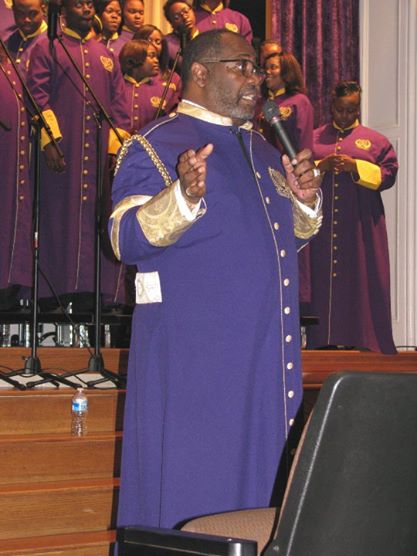 Professor Williams' professional music experience included the Alabama Congress of Christian Education, State Music Director; coordinator of Fine Arts, Past Alabama State Youth Music Director, National Congress of Christian Education, Dean of Music, and past Assistant Music Director for the National Baptist Convention, USA inc.  He was a Studio Engineer with Midi Recording Studio; recording artist, song writer/arranger; studio musician and record producer.  Dr. Williams served as a national songwriter and performer for the Gospel Music Workshop of America; he produced commissioned works for: the National Baptist Convention of America and USA, Inc., the National Association for Negro Musicians, the Apostolic Overcoming Holy Church of God, and the Miles College Choir.
The Community Icon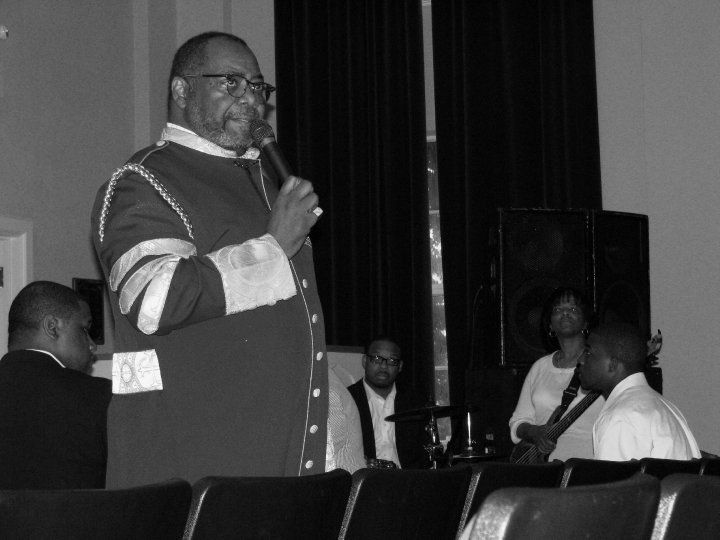 Dr. Williams' community activities included membership in the Khedive Temple #16, Shriners; Red Cross consistory, 33rd Degree mason; Mizpah Grand Chapter, O.E.S., Alabama, Grand Worthy Patron; Past President of Metro Birmingham Minister's Conference; Vice-President of the Greater Pratt City Ministers Conference; Phi Mu Alpha Sinfonia Fraternity, Alpha Phi Alpha Fraternity, Inc, Kappa Kappa Psi, and Phi Delta Kappa Fraternity. He was selected as a Who's Who of Greater Birmingham, Outstanding Young Men of America and Outstanding Citizen of the Year by the Birmingham NAACP.
The Preacher
Dr. Williams pastored Mount Moriah Baptist Church since 1981 where the congregation experienced phenomenal growth to more than 1,500 members under his leadership.  He conducted revivals and music workshops throughout the United States, Haiti, Africa, Nicaragua, and the Caribbean.  Dr. Williams was also selected to serve as the Spiritual Advisor for the Congressional Black Caucus and nominated as one of the 15 Great US Preachers by Ebony Magazine.  
The Businessman
Dr. Bernard Williams joined the Westside Funeral Home in 2008, serving as Partner/Owner. He was a registered Funeral Director with the Alabama Funeral Directors and Morticians Association.
The Father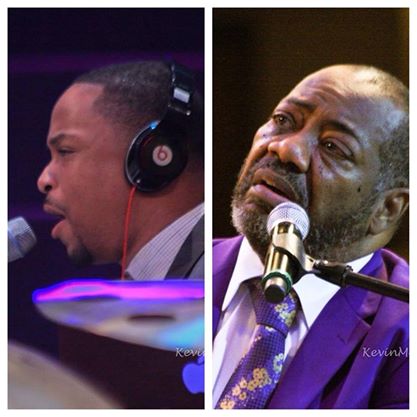 Photo by Kevin Mclean
His music has been performed by many music groups, including Jacksonville State University Choir covering "Does Jesus Care":
Miles College Choir performed with Lecresia Campbell in this recording of "When We All Get To Heaven."
This is a video of him working with Miles College Choir this year.
View photos from his live recording with the Miles College Choir and Rayshun Walker.
Memorial composed from Dr. Williams' official biography.
Comments