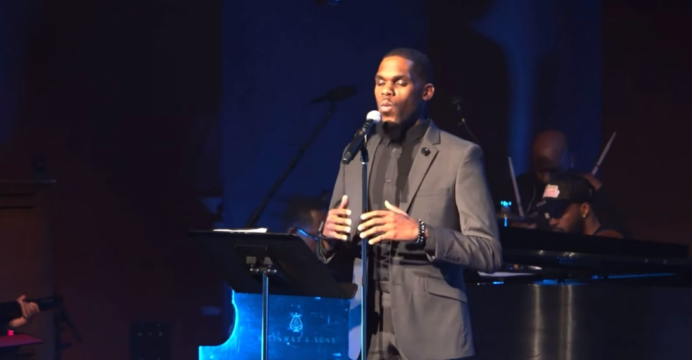 Harrell Williams performs at Notre Dame, garners attention of Karen Clark Sheard for 'Favor' rendition
Birmingham gospel singer Harrell Williams recently performed an arrangement of the classic hymn It is Well by Scott Cumberbatch, William L. Moore, and Mietta Stancil-Farrar at the doctoral concert of Emorja Roberson. The powerful presentation has been shared online to great critical praise. Watch it below.
But first, his rendition of Favor from Karen Clark Sheard's classic album It's Not Over was shared on the gospel legend's Instagram page. Check it out below.
Comments