Hallel H.P. Spring Break Concert to be held in Birmingham, March 16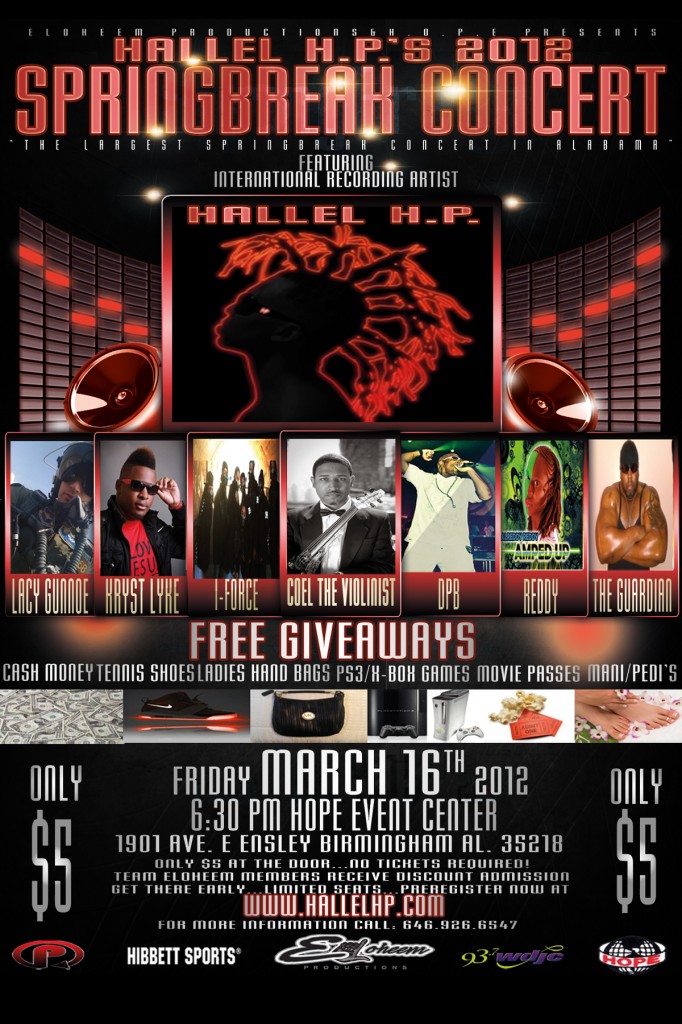 The HALLELL H.P. Spring Break Concert Tour will be held on March 16., 2012 at 6:30 PM, inside at the H.O.P.E. Event Center, located at 1901 Ave. E. Birmingham, AL 35218.  It features HALELL H.P. and other guest artists from around the country. This is a benefit concert to raise funds to support Global Outreach.  Admission is $5. There will also be giveaways.
For more information, visit www.hallelhp.com.
Comments