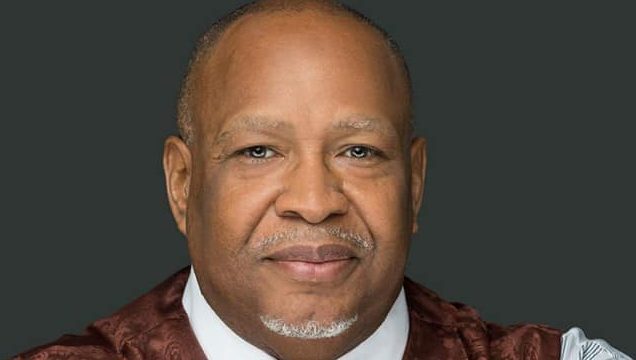 Godfather of college gospel choirs, Bishop Kevin P. Turner passes away
Bishop Kevin P. Turner, "modern day godfather of college gospel choirs" and UAB Gospel Choir director, has passed away. His daughter Erica Jordan revealed the sad news online.
Compiled from his website:
Kevin Paul Turner was a music industry veteran, an accomplished producer & musician, and sought after vocalist, songwriter and clinician. He was the founding director of the world renowned University of Alabama at Birmingham Gospel Choir, a successful recording choir that has toured extensively throughout the U.S.A., the Netherlands, Great Britain, Canada and the U.S. Virgin Islands. He served as minister of music, organist and choral director at Sixth Avenue Baptist Church, Faith Apostolic Church, First Baptist Church Kingston, the historic 16th Street Baptist Church and for televangelist Bishop Noel Jones.
He pastored in Birmingham, AL for seven years and served as Suffragan Bishop in the 9th Episcopal District of the Pentecostal Assemblies of the World. He graduated summa cum laude from Andersonville Theological Baptist Seminary (theology) and received an honorary doctorate from Saint Thomas Christian College (divinity).
"Magnify" music video, recorded on UAB's campus, was broadcast on BET internationally (1997)
"Everybody Ought to Know" reached #1 on Canadian charts (1997)
WABM 68 "I Like It" award winning jingle to launch the station's UPN affiliation (mid-1990s)
Since its inception in 1995, the UAB Gospel Choir has brought American Gospel Music from the choir stand to the classroom at the University of Alabama at Birmingham and developed a powerhouse strategy of turning out above-average talent and presenting sold-out concerts. Over 4,000 students have been recruited to the UAB Gospel Choir during its 22 year history. Six CDs have been released internationally with most of the songs written by Turner. Gospelflava.com named Turner, "a Modern-day Godfather of College Gospel Choirs"for his contribution to the artform.
Popular gospel remix of Deborah Cox' hit "Nobody's Supposed To Be Here" (2002)

Turner has conducted master classes on American Gospel Music to international audiences on campus from Switzerland, Germany, Israel and locally at Birmingham Southern College and most recently 1,000 students at the Alys Stephens Performing Arts Center. He also taught a class on the history of American Gospel Music for UAB African-American Studies. His compositions have charted in the #1 and #2 spots on XM Satellite Radio and Amazon.com mp3 in gospel and neo soul categories.
"After You've Prayed About It" (2011)
NBC Today Show appearance (2011)
"You Don't Know What I Could Have Been," a song penned by Turner honors the memory of the four little girls who were killed when the 16th Street Baptist Church was bombed. It was featured locally and nationally during the 50th Anniversary of the Civil Rights Movement.
You Don't Know What I Could Have Been (2012)
His research appears in the curriculum of the Birmingham City Schools cultural diversity programs (Gospel Anthology I & II); The Music Educators National Conference (MAKING CONNECTIONS: Multicultural Music and the National Standards). His work within the American Gospel Music genre as an educator and performer has resulted in being honored with numerous awards to include the Metro Branch of the NAACP, National Association for the Study and Performance of African-American Music (NASPAAM), the Delta Theta Chapter of the Gamma Sigma Alpha National Greek Academic Honor Society and the Stillman College Alumni Association.
He was a (2nd place) recipient of the Greg Ingalls/UAB Award for Excellence in Teaching. Turner was also inducted into the Who's Who in Black Birmingham national archive three times, received proclamations from the Alabama State Arts Council, sitting Alabama mayors, governors and former U.S. President George W. Bush.

He was seen on a Google Hangout on Air, NAACPConnect and PBS Black Culture Connection's "Sounds of Revolution" live broadcast. Turner broke down the history of religion and art's part in the Civil Rights Movement.
He recently released the single Prosper and an e- book Slipped. During his recovery, he still visited ministries and recorded. There were no service details at press time.
Prosper (2017)
"But God" Testimony (2018)
Comments