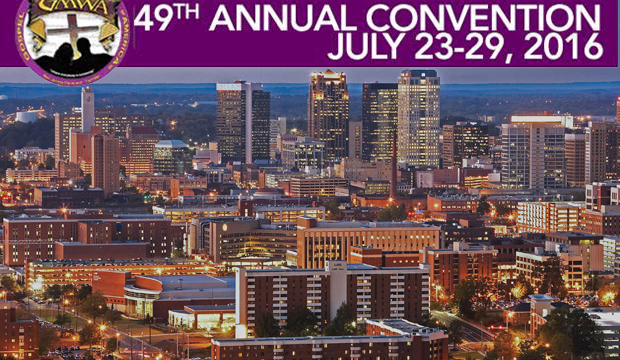 GMWA 2016 Event Guide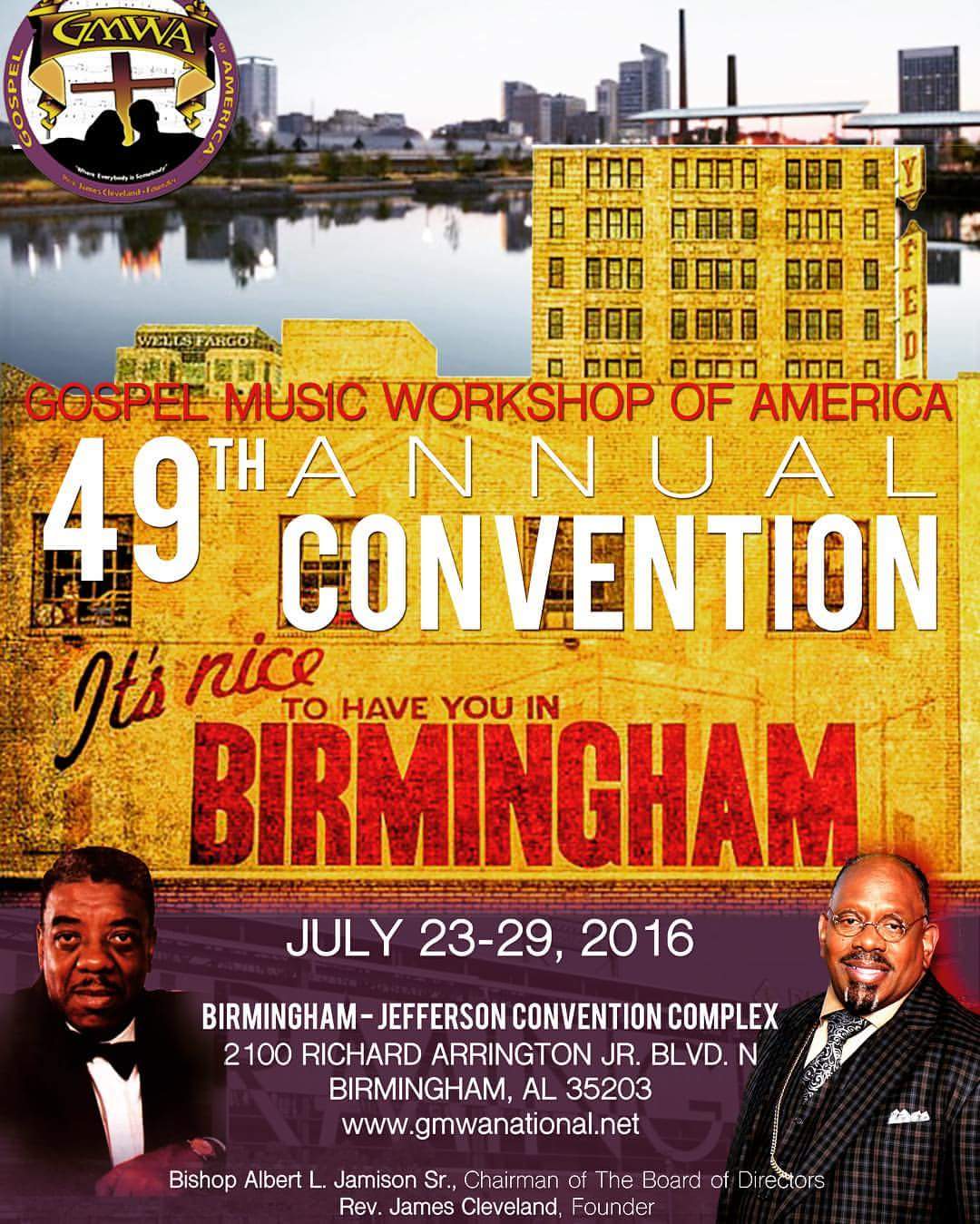 The Gospel Music Workshop of America is in Birmingham, Alabama! We welcome all visitors to the Magic City. Below is a guide to local events in the Birmingham area during the dates of the convention. Click on the link for more information.
July 24
10-12pm | Daily Bread  runs daily – Bishop L Spenser Smith, Bishop Joseph  Walker, Bishop Paul S. Morton, Prophet Todd Hall and more.
4pm | GMWA Men of Promise Welcome Musical – Birmingham GMWA Men of Promise and more.
4pm | Eldrick Brown Single Release Concert – Katie Sankey, Kyndra Stoudimire and more.
5pm | Gospel Mix Tour 2016 – Kathy Taylor, Zacardi Cortez, James Fortune, Texas Mass Choir and more.
July 25
10:30pm | GMWA Urban Soul Cafe Experience – Kevin Lemons, host, Marquita Anthony, Kyndra Stoudimire, Curtiss Glenn, Charles Butler & Trinity, Chrystal Rucker, and more.
July 26
6pm | Independent Artist Gospel Explosion – Drea Randle and more.
July 28
6pm | GMWA Quartet Showcase – Dottie Peoples and more.
9pm | Gospel Music Showcase at Boutwell
These are selected events that may not have an affiliation with GMWA. For delegates and registered attendees, see full GMWA schedule.
Contact info@MyBirminghamGOSPEL.com if you would like to contribute to this calendar. Have a great time learning and celebrating the history and heritage of gospel music.
*Always contact the event coordinator for more information. MyBirminghamGOSPEL.com is not responsible for event time or venue changes.
Comments