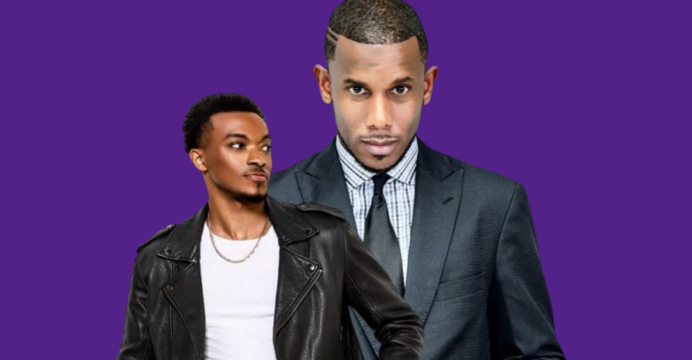 City-Wide Easter Celebration, featuring Jonathan McReynolds, 4/17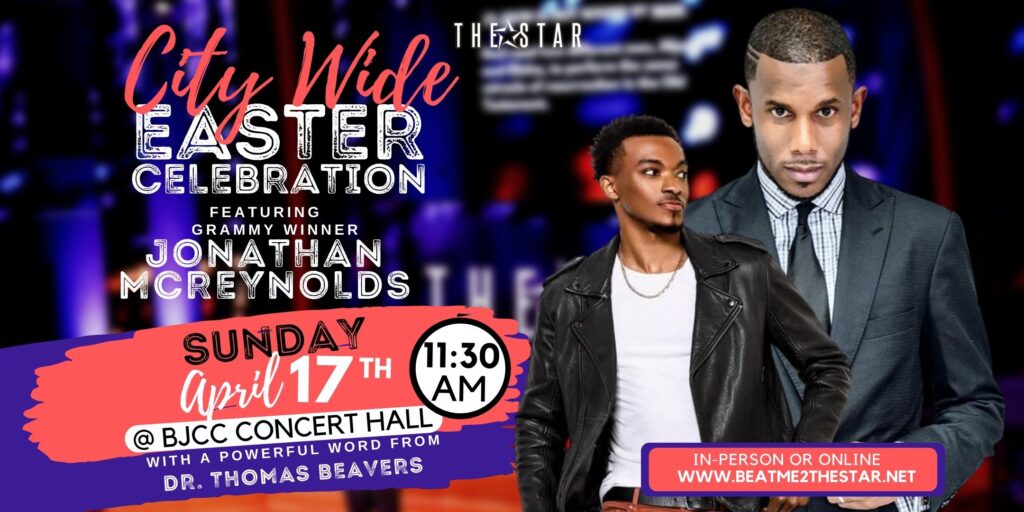 When: Sunday, April 17, 2022
Where: BJCC Concert Hall 2100 Richard Arrington Jr. Blvd. N. Birmingham, AL 35203
Cost: FREE, but RSVP.
Available Seating: First come First Serve
Time: Pre-Celebration 10:30a CST Celebration 11:30a CST
Featuring:
Grammy Award Winner Jonathan McReynolds
The Sound Of THE STAR
Dr. Thomas Beavers: 7 Steps To A Comeback
DJ Strick
DJ Chris Coleman (V94.9)
What To Expect:
Come with a spirit of anticipation and expectation for God to move in your life. No one will leave the same. Expect a great atmosphere that is welcoming to all, full of energy, dynamic praise and worship, a tailor-made Word with your name on it that is Christ-Centered, and a call to action that will not allow you to leave the same. All tickets are general admission and are first come first serve. The door opens at 10:30AM, April 17th 2022 at The BJCC Concert Hall.
RSVP Today: THE STAR Church City Wide Easter Celebration
Comments