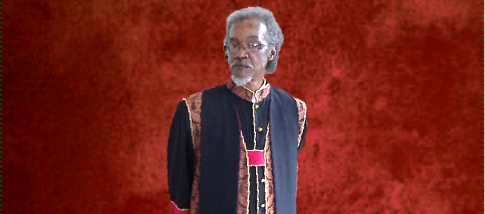 Celebrating NB Wooding | In Words, Videos & Pictures
Birmingham gospel music legend Norman B. Wooding III has passed away. His legacy of ministering around the city will live on in many people's hearts and minds. He was a singer and a creative that not only displayed a great voice, but some of the most unique fashions. He was also the son of gospel legend NB Wooding Jr. who passed away in 2015. The homegoing celebration will be held 1PM Aug. 17, 2019 at New Pilgrim Baptist Church (708 Goldwire Place) Rev. James Brooks, officiating. Bushelon Funeral Home directing.
Condolences and memories poured out as the community learned of his passing.
This video captures him singing He Watches Over Me with his father in 2017.

He performed around the city with the Company, including being available for homegoing celebrations to comfort families.
This May tribute was a salute to his work in the city at New Pilgrim Baptist Church in 2019.
He will be greatly missed and his legacy will live on. Share your moments with us.
Comments