Bham Gospel Legend | Elder Dewayne A. Davis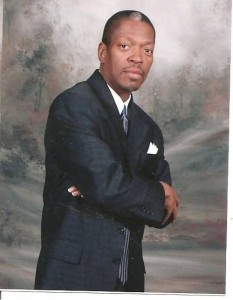 Dewayne A. Davis
It was evident from early on that Elder Davis would be one of God's chosen and he would be instrumental in all aspects of the ministry. It is in the small town of Brownsville, at the New Bethel Missionary Baptist Church that the Lord began to mold the character and flavor of Elder Davis' anointing. Elder Davis was multi talented in the area of music learning to play more than seven musical instruments as well as a renowned vocalist. His musical savvy garnered him awards both vocally and instrumentally throughout his career.
Elder Davis was honored with full music scholarships to Florida A&M University, New England Conservatory of Music and Oberlin University. Because he was the lead singer in the rising R&B Band River of Fire, and they were on the verge of producing their first recording, he forwent the scholarships and enrolled at the university of Alabama in Tuscaloosa. His accomplishments from college unto now have been numerous and trendsetting.
Elder Davis was the Director of the Afro-American Gospel Choir at the University of Alabama, founder and director of Echoes of Faith of UAB, National Music Director for the Baptist Student Union, founder of the contemporary gospel ensemble Rejoiz , and his dynamic worship choir: Kingdom.
Elder Davis has written for various national recording artist: The Birmingham Community Mass Choir, Prince Yelder and DFC, Trinity and Roosevelt Hatcher just to name a few. Elder Davis was instrumental in the musical ministries of Mt. Canaan Full Gospel Church, Ephesus Seventh-Day Adventist Church, New Salem Baptist and the United Christian Church of Prattville, AL. Most recently Elder Davis became the Executive Administrator of the Music and Arts ministry at Christ Temple Deliverance Church. Most notably Elder Davis was the founding Pastor of the esteemed More Than Conquerors Faith Church.
Elder Dewayne Davis, age 53, of Birmingham, made his transition from Earth to glory on Monday, February 28, 2011 surrounded by his loving family.
Comments