Artist Profile | Trinesha "Songbird"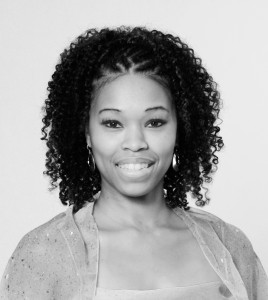 Trinesha "Songbird"
Trinesha "Songbird" has been apart of numerous contests, including American Idol and The Allstate Gospel Superfest.  She has also performed as an opening act for Crazy Praise Live, formally known as American Gospel TV here in Birmingham, Al. She has performed at The 2010 annually Juneteenth held at Kelly Ingram park in Birmingham, Al. God began to take  "Songbird" higher. With prayer and supplication, she began to pray a different prayer.  Trinesha was lead to Matthew 7:7, which states, "Ask, Seek, and Knock." She did just that!  She stepped out on faith and began to walk into her calling. Trinesha "Songbird" won opening act for "The Alabama Family Fest" by KOL Productions in 2010 to performed with Kelly Price, J Moss and Chrisette Michelle.  In 2011 Trinesha remains humble, dedicated and determined to the calling that God has on her life "singing is ministry" she states.
Trinesha "Songbird is currently working on her next single/album to be released in 2012.  Trinesha's style is on the smooth sounds Christian Urban, Neo soul and Gospel. Her first single, "My Praise", was released in December 2009, which can be heard on WBHJ 95.7FM Gospel Jamz, WAYE 1220 am and WAGG Heaven 610AM.  The single features Richard Santiago from the group Sons of Thunder. The track was produced by SoForRealProductions and mixed and mastered by Johnny Boy Records.
In addition to singing, Trinesha has modeled for Erica B -Prophetic Airbrush design and at local church events and has been featured in church plays.
Trinesha Christian is married to Demitric Christian.  Together, with their two boys, they reside in Birmingham, Alabama.
Contact info:
Email: dasongbird@gmail.com
Phone: 205-641–2160
Comments