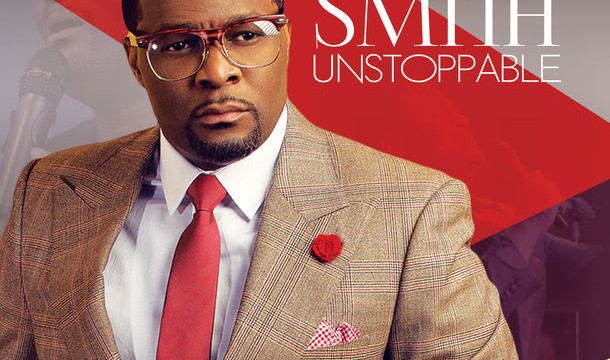 Album Review | L. Spenser Smith | Unstoppable
Since he came on the national scene with the classic Twinkie Clark-Terrell Presents the Florida A&M University Gospel Choir project, performing with Karen Clark Sheard on I Won't Complain, we've been mesmerized by the voice of L. Spenser Smith. Years later, he put his creative energy into the group Testament, they hit the gospel scene, providing a sound that only Kirk Franklin could fulfill with God's Property or Nu Nation. He then began focusing more on his ministry based in Alabama, the Impact Nation, formerly known as New Testament Baptist Church. His church choir from Impact Nation, released an album,  The In Times, in 2012. It is another project that can be matched by few with vocals and instrumentation.
This brings us to his solo debut, Unstoppable, now in 2014. Recorded in Montgomery, Alabama at Northview Christian Center, it brings a refreshing sound, much-needed in gospel this year.
It kicks off with The Stirring, featuring majestic sounds that are a fitting start to this lively project. Show Us You is a good worship song that complements the start of any service. Worship leaders have a task of choosing music that will encourage audience participation. This track will surely be a great addition to your repertoire, "Show us you, we want you." Sanctuary is an upbeat offering, beginning with a high-powered intro that can only be duplicated by top notch musicians like those that contributed to this project. The drive of the song will have you moving. Its infectious claps provide a contemporary feel that translates well in more progressive churches. It has a late-80s flavor, mixed with the worship musical moves that resemble the intense worship of Israel & New Breed.
Teach Me was so good, I had to play it twice. It doesn't apologize for its soulful neo-soul vibe. It shows that Spenser's vocals can battle top artists in the music industry and also that gospel music is not just a calling, but a choice. Season of Greater gives you a feel-good vibe that will put you in the mood to wave your hands, almost as you would at a music festival while eating a turkey wing. Jason Nelson's Unstoppable is a true, flowing worship song, "Unstoppable, his reign won't end…he is forever and forever. He is king!" It's a great title track that moves into a reprise worship moment describing the greatness of God, "He can heal, he can save he can deliver." My Life (Is A Testimony) is a track that plays on the Marvin Sapp-era of hit-making gospel. This is Unstoppable's first single, it's what people are looking for today in gospel music, something they can clearly identify with, lyrics that are easy to remember and get straight to the point. "My life is a testimony…I'm still here!"
While He is Near moves like a refreshing lullaby. "He is listening to the cry of your heart. You belong to the kingdom of God. Draw to him while he is near." Come To Jesus showcases a raw worship moment with members of the supporting vocals team, offering their heartfelt praise. Triumphant Song is one of those tracks that become mainstays in your drive to work playlist. It's an anthem to overcome any trial or stumbling block. This leads to Overcomer, sealing the project with a funky groove, filled with horns and wisely placed organ riffs.
This project is a full showing of Bishop L. Spenser Smith's vocal ability, along with his versatility in music, expanding what we believe to be "gospel music."
It drops today, Tuesday Oct. 14, 2014. You can get it in all online retailers.