11/18/2013 7pm | UAB Gospel Choir Fall Concert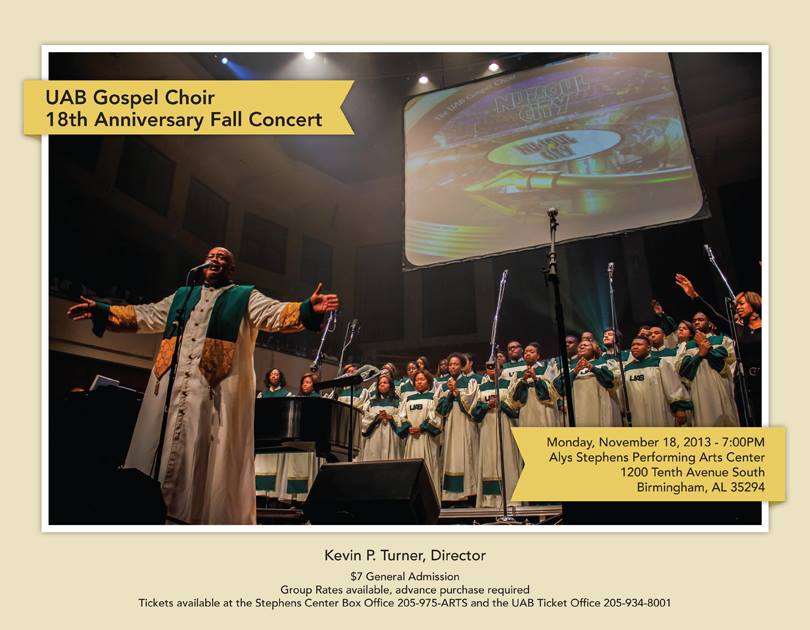 Mark your calendars. The UAB Gospel Choir is presenting their Fall concert, Nov. 18 7 p.m. at the Alys Stephens Performing Arts Center. Tickets can be purchased by calling 205-975-ARTS or the UAB Ticket Office, 205-934-8001.
 Watch this video from their latest recording, Thank You, featuring Valerie T. Smith.